Doctor's Office Photography
Wellness Center Photography
This post features some Doctor's Office Photography.  It's a beautiful new build-out for a Wellness Center in Irvine, built by one of my favorite clients. It's an ultra-clean design, with crisp lines and warm wood accents that give the doctors office a professional yet warm feel.  The built-in cabinetry in the waiting area with state of the art lighting recessed lighting is a wonderful touch, as it the built-in bench and the drop ceiling with recessed lighting.  The Wellness Center is situated in a new building on a corporate campus.  I'm not able to disclose the corporation's name.  It's a Google / Facebook type of business who offers state of the art facilities right on their property to their employees.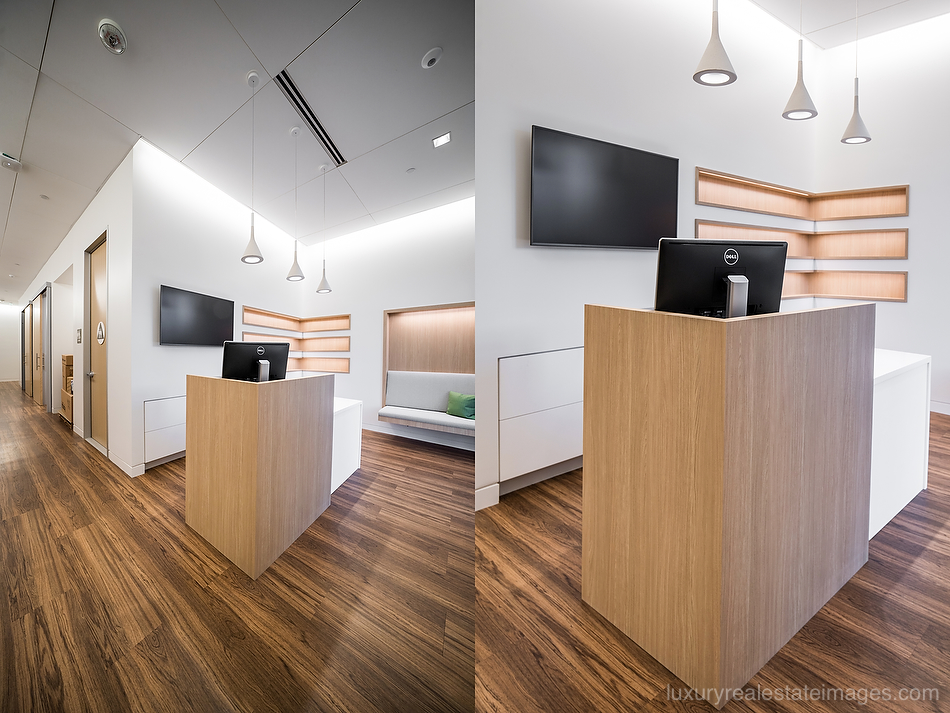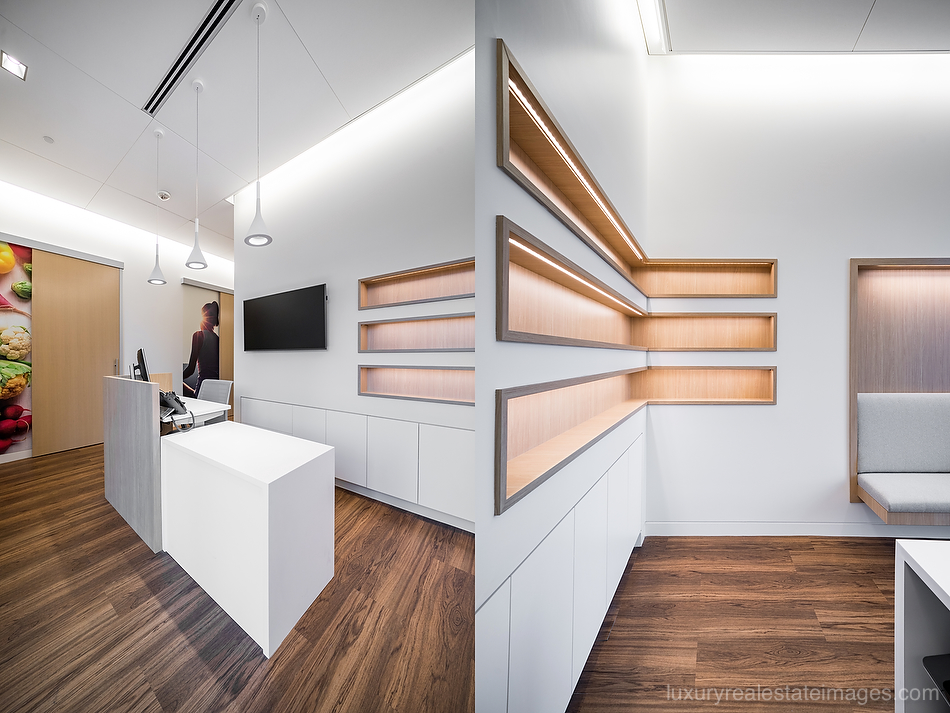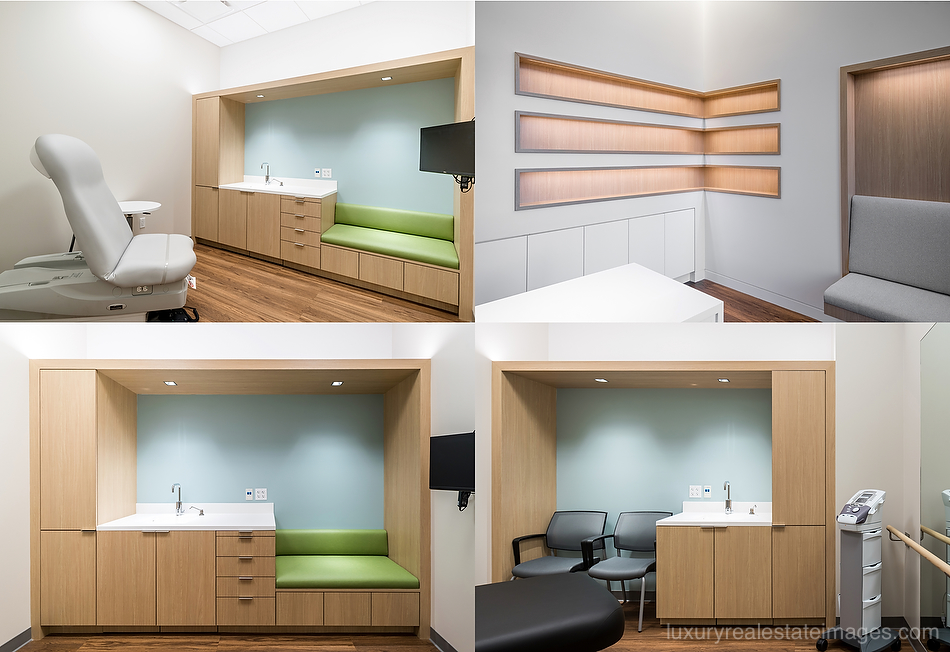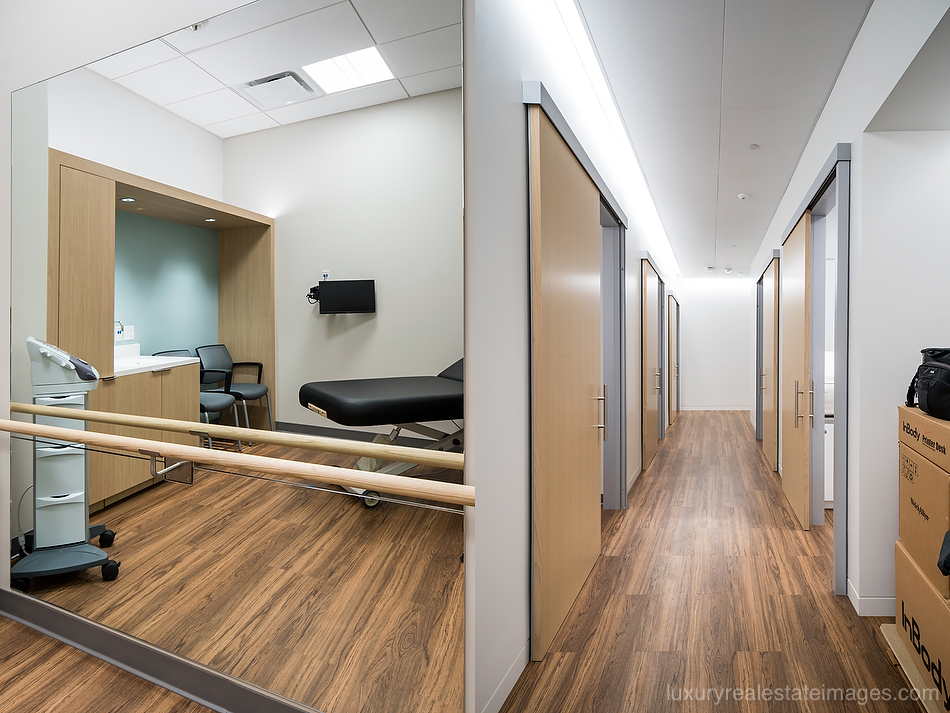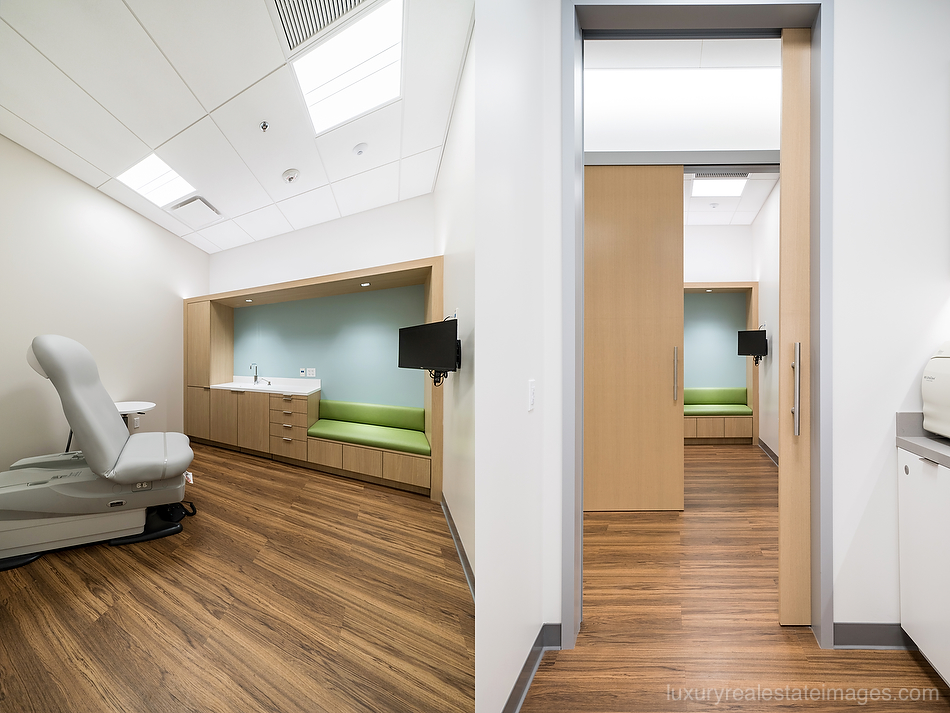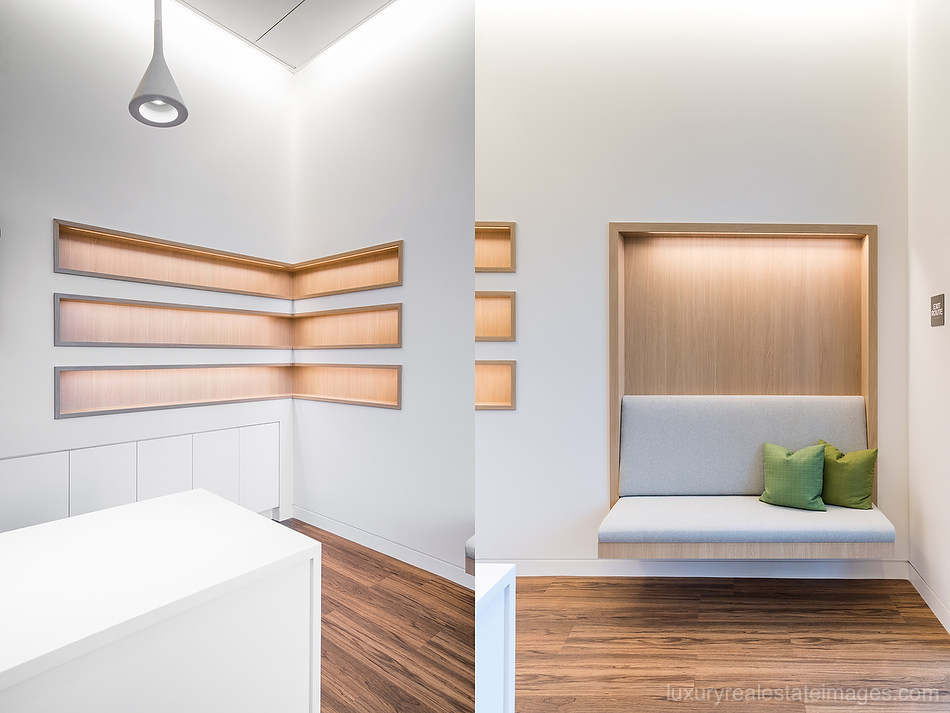 \
About Marc 
Marc Weisberg specializes in Luxury Real Estate & Interior Design Photographer based in Southern California.
Contact: To contact Marc for more information, email him here. To reach Marc directly to discuss commissions, phone him at 949.494.5084.
Real Estate Commissions Include::  Homes and estates ranging from $2m – $19m+ in Los Angeles, Irvine, La Jolla, Laguna Beach, Newport Beach, San Clemente & San Juan Capistrano, San Francisco and New York City.
And commercial architectural projects for $1 billion plus.
Architectural Projects Projects
CBRE, Los Angeles
Westfield, Century City, Los Angeles
HFF, Los Angeles, Orange County,  San Diego
Lennar, national home builders
Irvine Company, Apartment homes, Residential, Office Space, Retail
Hyatt Hotels, and Salk Institute in La Jolla
Greystar, commercial residential / multi-family
A Brief Client List
CBRE
Hyatt Hotels
Eview 360 for Kia Motors
HFF Irvine & Los Angeles
Westfield
Irvine Company
Clune Construction
Surterre Properties
Berkshire Hathaway
Schwab
Greystar
In-N-Out Burger
Sea Pointe Construction
HOM Sotheby's International Realty
Christie's International Realty
Marc Weisberg is an award-winning photographer based in Irvine, California. Marc specializes in Luxury Architecture & Real Estate Photography, Food + Wine Photography, and Portraiture. He's easy to work with and produces clean, crisp, and engaging images. Marc's photography is published internationally in over a dozen books and magazines. You can contact Marc by phone at 949.494.5084…. or email.