"What i like about photographs is that they capture a moment that's gone forever, impossible to reproduce." ― Karl Lagerfeld
Los Angeles County Museum of Art, Grandparent Mixer – Irvine. Many of the grandparents shared their memories of being Holocaust survivors. Two who didn't know each other were from the same town in Poland and one grandparent was from Transilvania.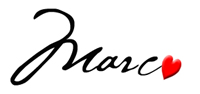 Marc Weisberg is an award-winning photographer based in Irvine, California. Marc specializes in Luxury Architecture & Real Estate Photography, Food + Wine Photography, and Portraiture. He's easy to work with and produces clean, crisp, and engaging images. Marc's photography is published internationally in over a dozen books and magazines. You can contact Marc by phone at 949.494.5084…. or email.