Think Tank is Giving Away a Free 15" Laptop Case with Purchase of a Think Tank Roller
I'm a huge Think Tank fan and own 6 of their bags. My newest is the, Think Tank Speed Racer V2.0 Waist Pack that I purchased just prior to this years WPPI. I keep the waist belt tucked into the zipper compartments, but its great to know its there if I'm hiking up a mountain at Yosemite. The Think Tank Speed Racer V2.0 is my favorite shoulder bag from Think Tank because it has so many super deep pockets and is perfect for carrying around my mirorrles Sony gear and a few lenses, bottle of water, a couple of protein bars, bizz cards an much more. The padded, adjustable shoulder strap is super comfortable. I wore it all day at WPPI and it just so darn comfortable, and superbly padded and effective as a gear stash. I always know my gear is safe and protected. I'll be doing an in depth review of all my Think Tank bags on this blog in the coming days.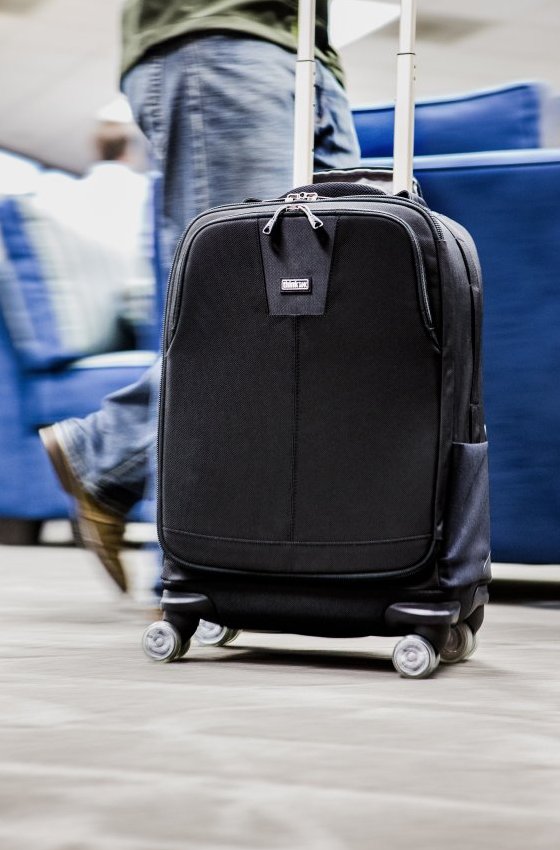 Free 15″ Laptop Case: My friends at Think Tank Photo have announced a special offer that runs through March 31, 2015. Purchase any new rolling camera bag directly from Think Tank Photo, mail in the rebate form downloadable from their website, and they will send you a 15″ laptop case for free! Think Tank's rolling camera bags are renowned for being designed for airline travel, enhanced security and durability, while being backed by the best customer service in the industry. As my friend, in addition to receiving the free laptop, when you check out of their shopping cart you will be asked what other Think Tank item you would like to receive for free with your order. Enjoy! Use this link to purchase your Think Tank Roller.
p.s. I've own the Think Tank Airport Security since its release over eight years ago and it still looks brand new. The quality is unmatched and Think Tank's customer service and support is fantastic. There business is based on creating fanatical and responsive customer support. If you are not familiar with Thank Tank. You can read up on them here.