Luftgekühlt 6 Porsches and Architecture
Bad to the Bone Porsches and Architecture at

Luftgekühlt 6 in 

Los Angeles
The brainchild of Jeff Zwart, this year's Luftgekühlt 6, the annual air-cooled Porsche car show featured bad to the bone Poraches showcased against the stunning backlot of Universal Studios,  Los Angeles.  I aptly named it …. Luftgekühlt 6 Porsches and Architecture. Each year Luftgekühlt is held in a different location. Recently, I ran into Jeff at a weekend car show and he said:  "This year's show location [at Universal Studios] will be hard to beat."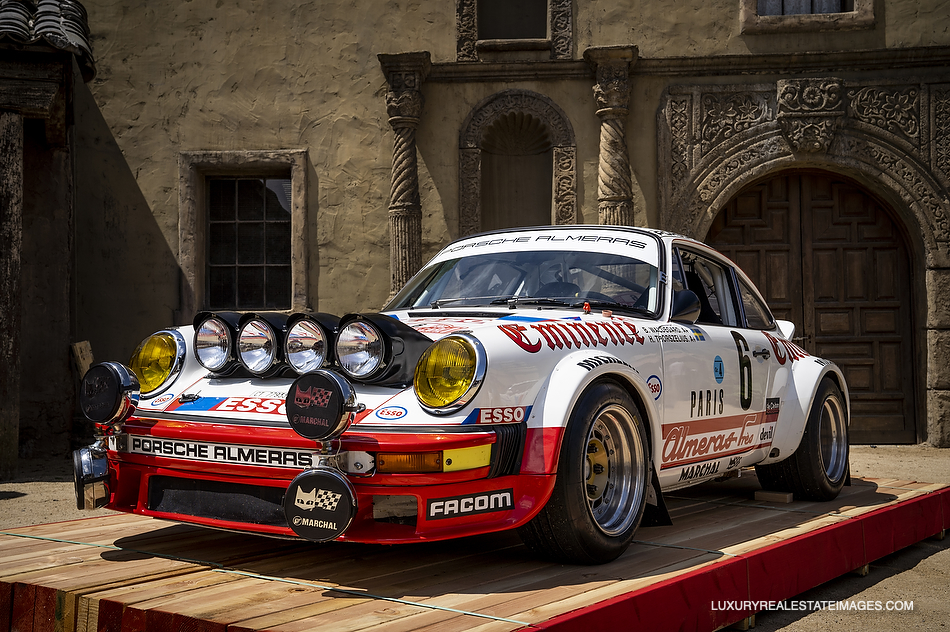 "Luftgekühlt 6 Was the Most Ambitious Car Show In the World." ~

Road & Track magazine
When my friend Bob Allen told me about Luftgekühlt 6 [LuftgekühltI  = Air-cooled.] I was a bit dubious.  Bob said, "Luftgekühlt  5 was best car show he'd ever been too."  Hype or truth?  Bob let me know that tickets sell out very quickly.  Fact: The $65 tickets sold out in the first few hours. I love fine automobiles think Porsches [914, 911, 917 K, 935 79, 962, Glöckler etc.] and architecture, but I didn't know how the Luftgekühlt 6 was going to play out.  I had to get up at 5 AM to travel to Los Angeles. Getting up that early in the morning is not something I look forward too. The show started at 8 AM [early entrance for those with Media credentials.] About 5th in line, we arrived at the Universal Studio Back Lot Gate 2 45 mins. before the gates opened. We then took a five-minute bus ride from our parking structure to the Luftgekühlt 6 event site. I had no idea what was waiting for me on the backlot …. But when I got there I was astonished!
---
Gear Used To Photograph Luftgekühlt 6
Cameras:  Sony a9 and  Sony a7iii
Lenses: 2.8/24-70GM and 1.4/35mm Zeiss ZM  Read my review here on the Zeiss ZM lenses.
---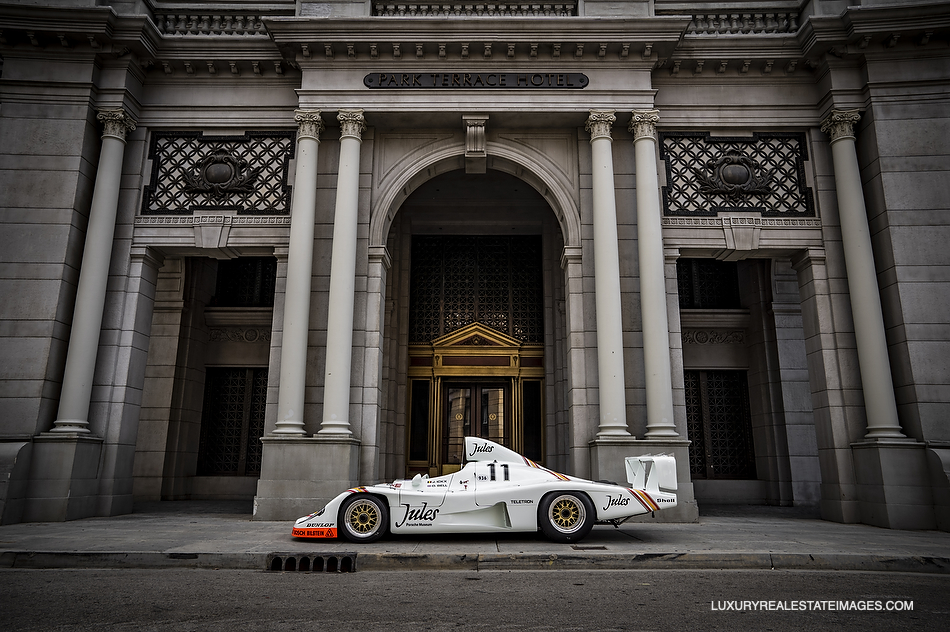 "In short, Luftgekühlt 6 is the finest car show I've attended to date." ~ Mw
Luftgekühlt 6 Mini Review
The Luftgekühlt 6 event producers know how to put on a massively successful car show.  As you can see below the cars are masterfully staged on Back Lot 2 at Universal Studios, Los Angeles.  The Back Lot 2 is a working movie set where films and commercials are produced. Universal Studios artisans and craftsmen have recreated city blocks, Brooklyn brownstones, storefronts, McMansions, a vintage gas station, bank buildings,  a Western town and a Spanish village for shooting Mexican themed Westerns too. Yes, tickets were $65 but IMHO worth every cent.  The show was beautifully orchestrated, from entry to complimentary bus service from parking on-site to the show area. It never felt crowded to me.  There were coffee kiosks, pop up bars, and top-notch food trucks.  Spending the entire day out you need food and drink.  The Luftgekühlt team made sure there were top-shelf food vendors that didn't gouge on pricing.   We arrived early in the morning about 45 minutes before the gates opened and stayed through the end of the day. You need coffee, a bagel, and real food to fuel a full day of walking and photographing and meeting new friends and chatting with other Porsche enthusiasts and photographers. They could have chosen to charge outrageous prices for the food but the pricing was super reasonable, in line with what you'd pay for good food in your own hood.  If I was only a Porsche aficionado and not a photographer I would have attended.  As a photographer, I was blown away by the staging and breadth of Porsches and Architecture and was able to create a significant folio of images. In short, Luftgekühlt 6 is the finest car show I've attended to date.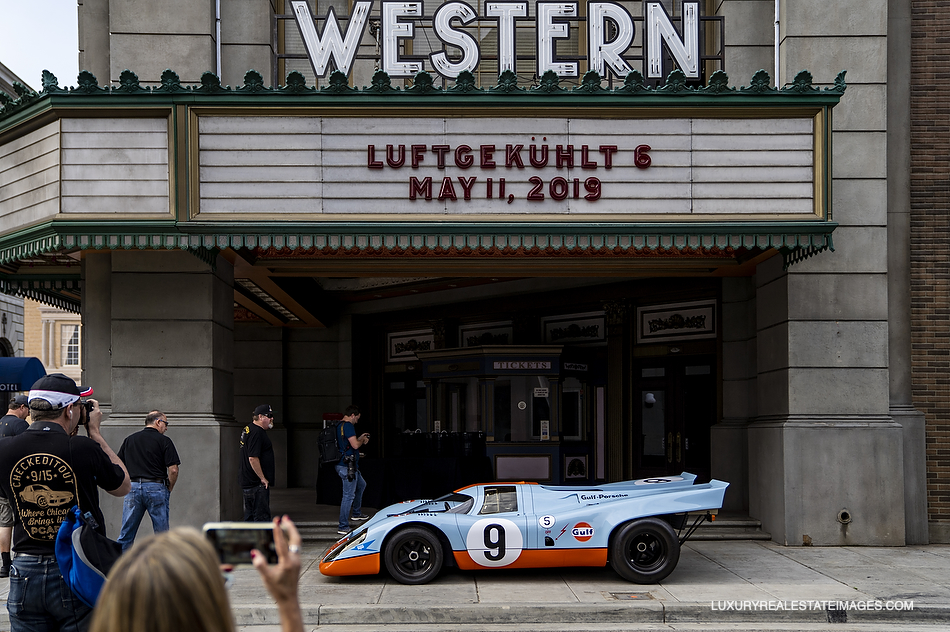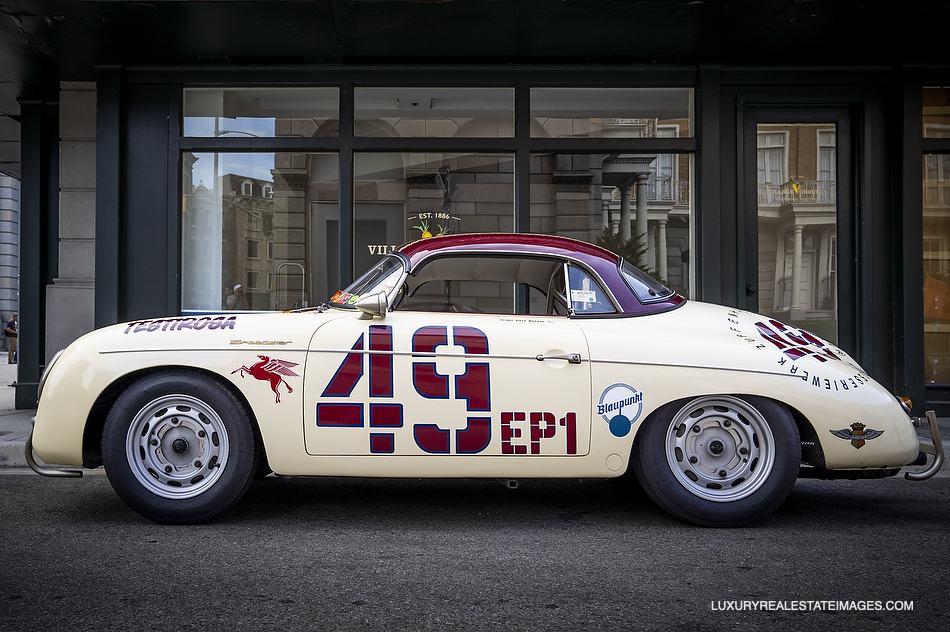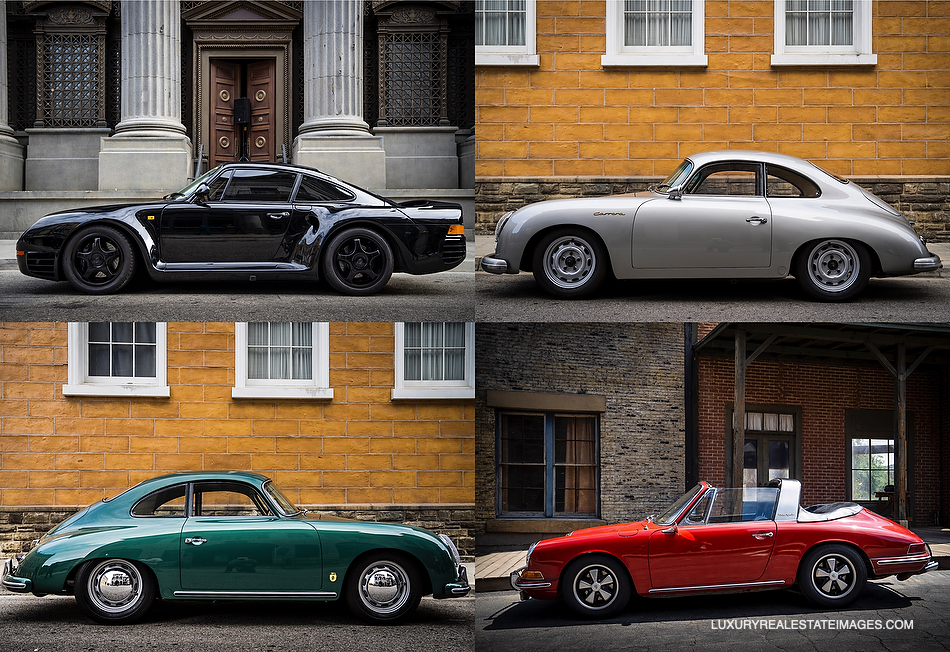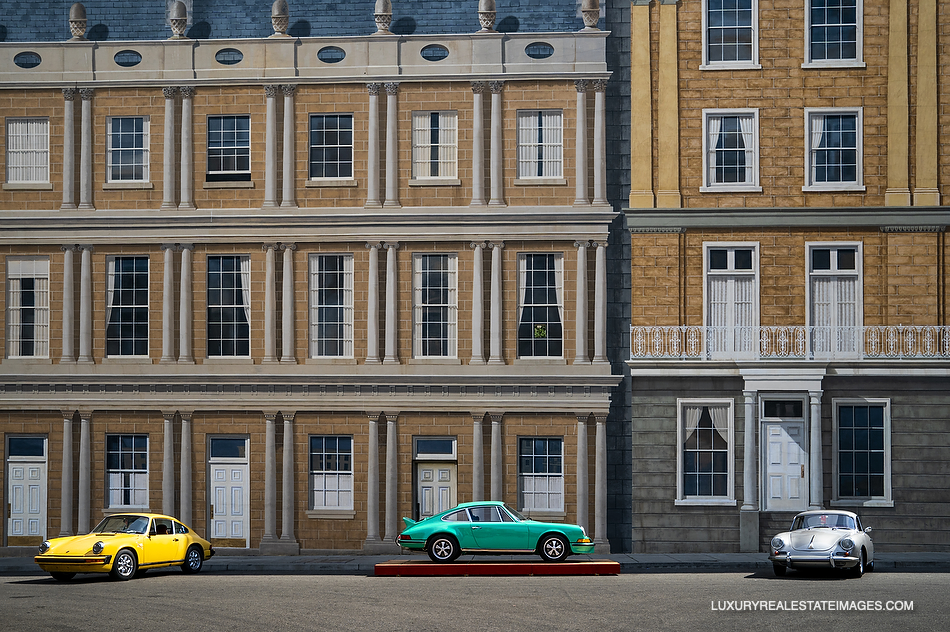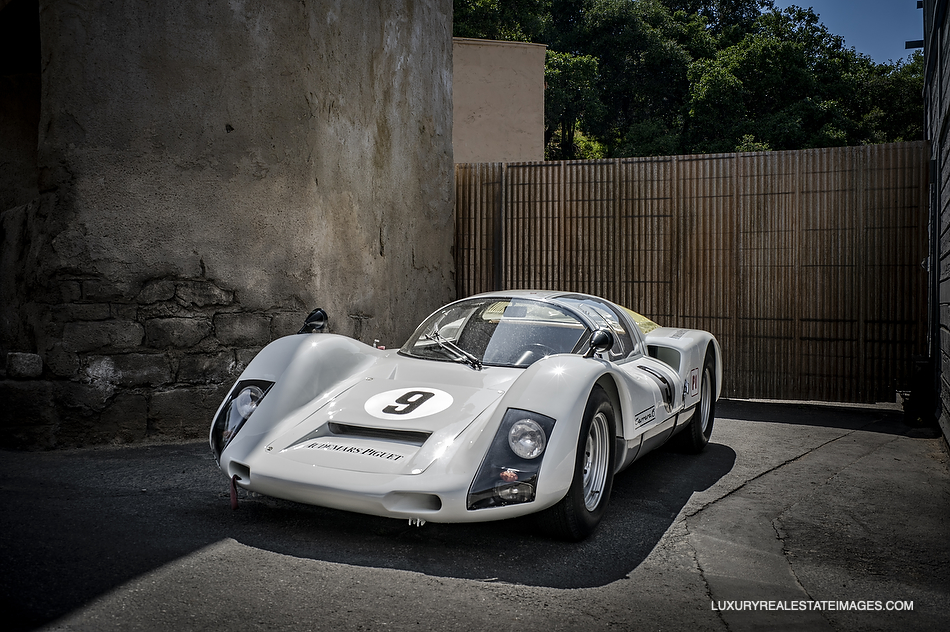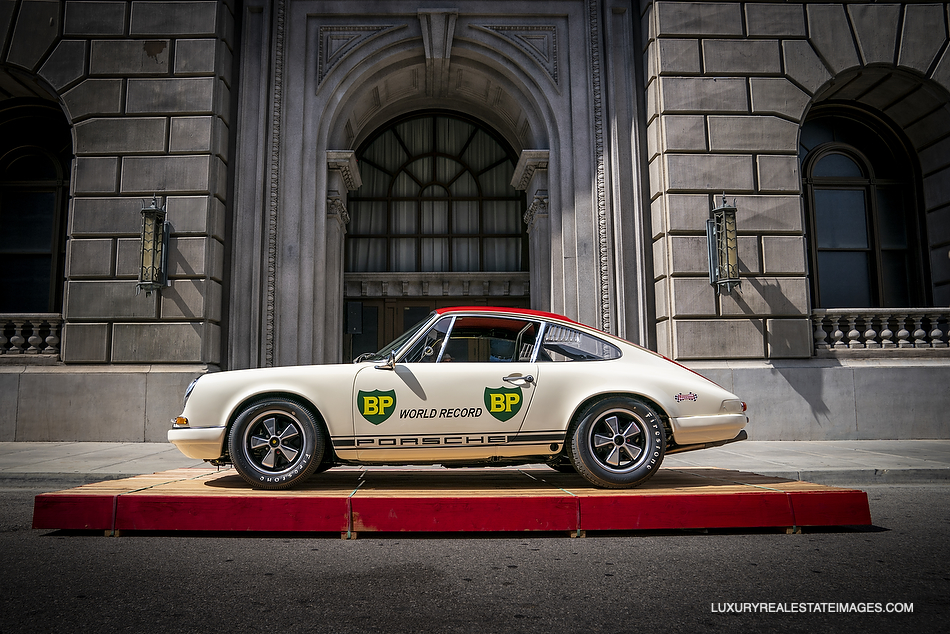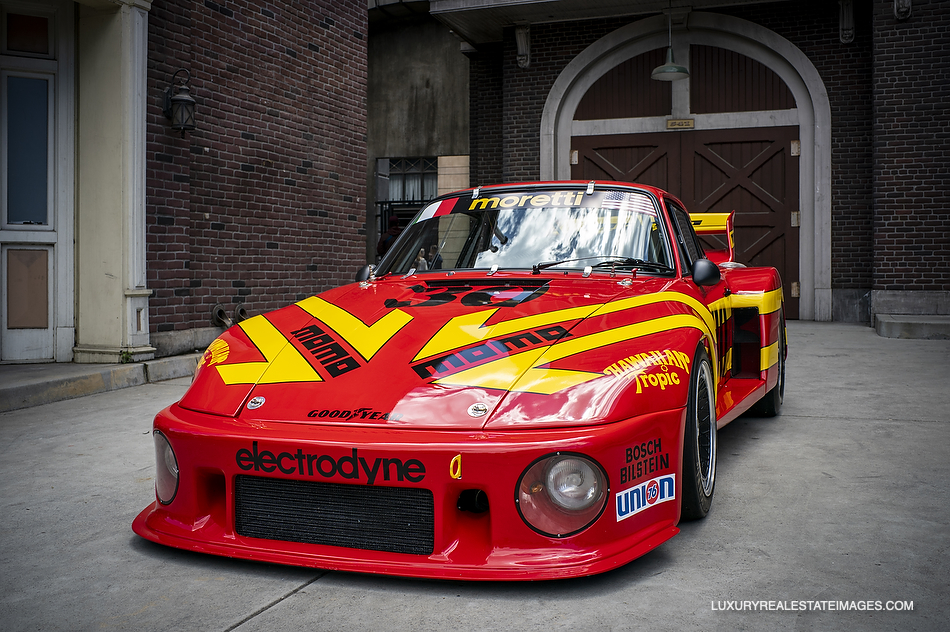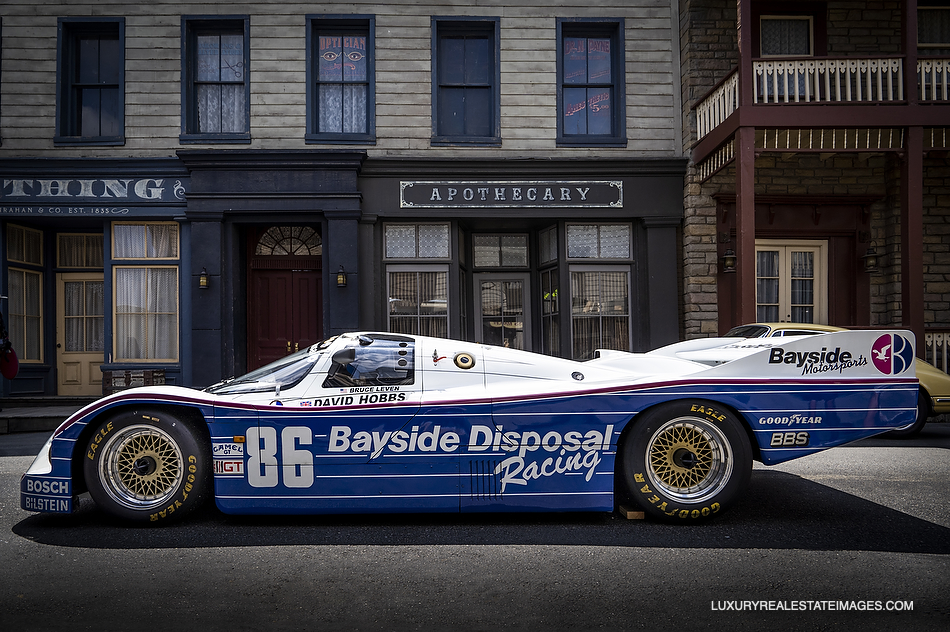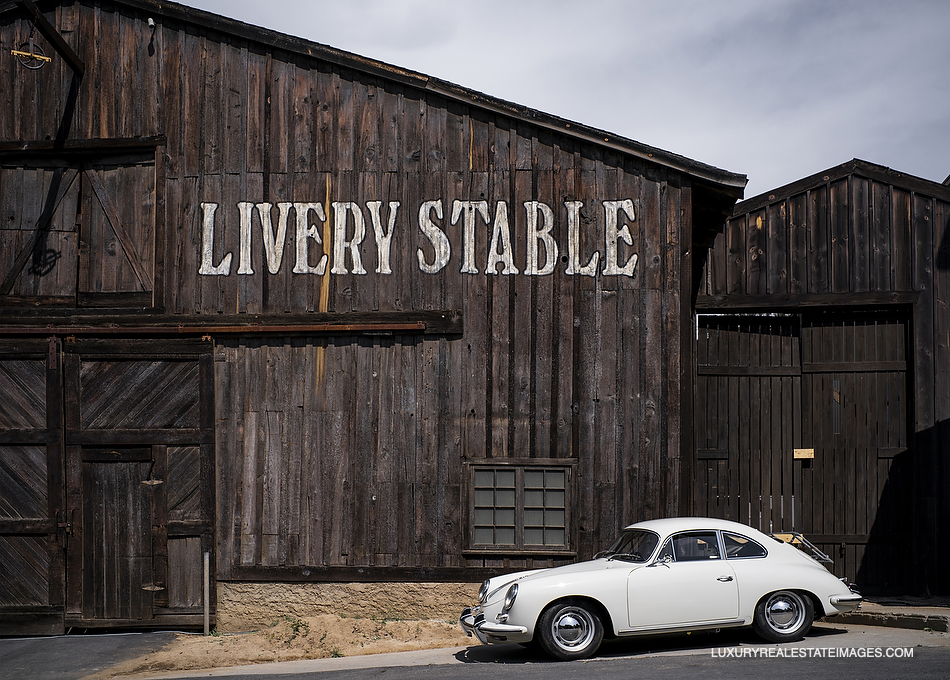 About Marc 
Marc Weisberg focuses on marketing imagery for the luxury real estate market, developers, interior designers, home builders, and architectural firms.
Real Estate Photography Commissions Include: Homes and estates ranging from $2m – $19m+ in Los Angeles, Irvine, La Jolla, Laguna Beach, Newport Beach, San Clemente & San Juan Capistrano, San Francisco and New York City. And commercial architectural projects from $1m –  $1 billion+.
Architectural Projects
CBRE, Los Angeles
Westfield, Century City, Los Angeles
HFF, Los Angeles, Orange County,  San Diego
Lennar, National Home Builders
Irvine Company, Apartment Homes, Residential, Office Space, Retail
Hyatt Hotels, and Salk Institute in La Jolla
Greystar, Commercial Residential / Multi-Family
A Brief Client List
CBRE
Hyatt Hotels
Eview 360 for Kia Motors
HFF Irvine & Los Angeles
Westfield
Irvine Company
Clune Construction
Surterre Properties
Berkshire Hathaway
Schwab
Greystar
In-N-Out Burger
Sea Pointe Construction
HOM Sotheby's International Realty
Christie's International Realty