Headshots & Executive Portrait Photographer Orange County
Magazine Quality Headshots & Executive Portraits, Irvine, California
"A series of experiments by Princeton psychologists Janine Willis and Alexander Todorov reveal that all it takes is a tenth of a second to form an impression of a stranger from their face …"

~ 

Association for Psychological Science.
---
Who are you?  What do you want your portrait to say about you? If you are like the rest of the world, you want to be seen as friendly, beautiful, handsome & approachable.  If you are searching for Headshots & Executive Portrait Photographer Orange County take a look at some of the portraits below. With some much business being conducted online these days and with the importance of social media you can't sell yourself short with a friend taking an iPhone picture of you or a friend with a fancy camera.  It's just not the same as having a magazine quality portrait created for you.  Much more goes into creating the perfect portrait for you than meets the eye.  For ladies using professional hair and makeup artist is key. Proper clothing selection is carefully considered and often a change or wardrobe is done to create a different look and to offer a different feel for your headshots & executive portraits.
---
"I cannot get over how much I love the job Marc did on my new headshots. Marc captured something in my photographs that, when I look at them, I try harder to be that person. In our virtual world, many people know us only by our profile photos. After Marc photographed me, he showed me someone I would want to do business with. It is a photograph I am confident to display. Thanks again Marc, I really did not imagine I would be this happy with new headshots."

~ Tim Kowal, Appellate Attorney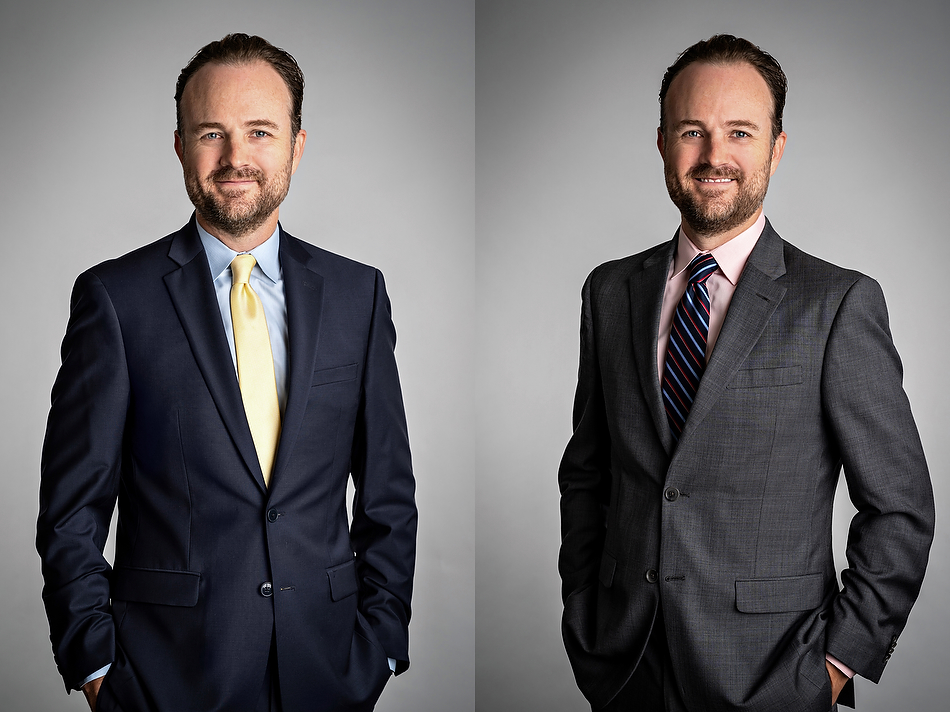 ---
---
I have always been told that I was not very photogenic…. I've never liked getting my picture taken. I was very nervous about getting my photograph taken. I had heard the comments from other friends that had professional portraits done, how easy Marc is to work with, and how happy they were with the results. Marc made the sitting so easy. He calmed my nerves and helped me to relax and enjoy the process.  I would highly recommend Marc to anyone who needs a Professional approach to their Business, Marketing, and Social Media needs. On a scale from 1-10, with 10 being the Best, I would give Him a 12!

~ Vicki Geisler, RN
---
---
"I love the job Marc did on my new headshots he definitely captured my character. Not only do I look beautiful and young, but I also reflect confidence, energy, and a trustworthy appearance. I love that

he

captured my spirit in my headshot. I have used these headshots for all my professional contacts and networks. Marc, thank you for the wonderful experience and fantastic results. I would certainly recommend you to my friends and coworkers."

~ Cindy Bai, Life Insurance Specialist
---
"Marc is amazing. His patience and attention to detail is second to none. He makes you feel very comfortable and relaxed. I can't say enough great things about my experience. The only mistake you can make is not choosing Marc for your photo opportunities." ~ Bill Mazurek, Insurance Specialist
---
"Marc took every opportunity and made every effort to place, and position me in the exact perfect manner that would create the best photograph. And it was only when everything was perfectly placed that he snapped the photo. And the result was nothing short of magic. Truth be told, I had no idea I could look that good. I have taken millions of pictures before, but it was not until my photos were in the hands of Marc that I saw the difference between a true professional and just a "friend" taking my photograph. Marc is a master craftsman and an artist. The photos that he produced for me were, in a word, beautiful. I would highly, highly recommend Marc Weisberg for not only his skills as an artist/photographer, but also as a professional."

~ Sandeep Shah, Attorney

I recently had my headshot taken by Marc Weisberg and his focus to detail leaves you feeling that you're in the hands of a real pro. Marc's has over 20 years of photography skill and experience and it really shows. He'll create amazing images you'll love!!!

~ Malcolm Willis, Musician & Entertainer