HOW TO SAVE BIG DOLLARS ON YOUR INSURANCE COSTS
When was the last time you shopped your own insurance company?
At an early age, my father taught me too always cover my butt with excellent insurance.  What my father didn't teach me was How To Save Big Dollars on Your Insurance Costs. And if you are anything like me, you have all kinds of insurance. For instance, I have the following coverages:  Auto Insurance for two vehicles, a Renters policy, Business Insurance, Liability Insurance, and an Umbrella policy that covers me in the rare case that I am sued beyond and above my insurance coverages.  
And if you are anything like me, every year you see your insurance costs increasing.  Even if you haven't made a claim.  It's just part of life.  And an expensive part of life.  But do you ever shop your own insurance company?  What do I mean by shop them?  By shopping, I mean finding out what a different insurer will charge you for the exact same coverage.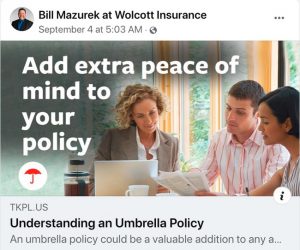 Recently, I asked my insurance broker, why my rates were going up so much.  No tickets, no claims were made. I was told it was just a "normal increase."  And I thought to myself.  This is getting pretty expensive to do business with you.  I was upfront with my broker.   What my broker didn't do was offer to shop my policy for me.  In hindsight, they were making a huge mistake.  Why?  Well at this point, I'd been a customer with them for over a decade!  The customer service up to this point had been flawless….superb.  But, because I'm a business person and because I like to save money too…. I said to my self:  "Self….do you think you can lower your insurance costs and still get the same coverage from an A-rated insurance company?"  So I set out to explore some options….and there were plenty of options.  They had made a big mistake and lost me as a customer.  Because they didn't take the time to go above and beyond for me. And they were shocked when I left them.  The owner of the brokerage even called me and said he was stunned that his agents didn't read between the lines and do due diligence for me. 
Bill Mazurek at Wolcott Insurance shopped all my insurance policies for me and saved me over $600 a year right off the bat on my auto insurance.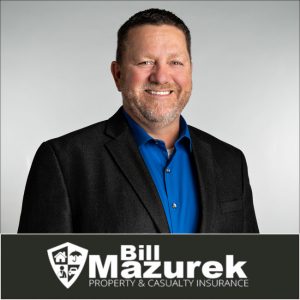 And that's when I discovered Bill Mazurek a Wolcott Insurance broker. Bill shopped all my insurance policies for me and saved me over $600 a year right off the bat on my auto insurance,  and several hundred dollars more on all my other policies.  Needless to say, within a few day's time I had Bill switch over all my policies for me.  What I really enjoyed about working with Bill is the fact that I got to deal directly with him and not some huge service center that outsources all the customer calls overseas.  The other thing that I really like about working with Bill was that he gave me the inside scoop about what I needed and didn't need in my policies.  He was completely transparent about the entire business transaction and made the entire process simple. I'm super picky about who I do business with.  I want three things when I'm doing business with someone.  A) Transparency, no smoke, and mirrors. B) They need to be reachable during regular business hours. C) They always have my best interest at heart and give great customer service.  Bill fits all my criteria.  I highly recommend Bill for your insurance needs. 
P.S. Since signing up with Wolcott (and because they saved me so much money) I've recommended their services to two of my friends and a colleague, who have all signed on for insurance policies.  Who doesn't like saving money?!