How to Prepare for Your Headshot Session 
Remarkable Headshots and Branding Photography
Imagine if you had a gorgeous professional headshot on hand, photographed with perfect lighting, posing, and attire, that brings out all your best qualities. You'd simply access your headshot on your laptop, desktop or iPhone and hit send with complete confidence and a great feeling, knowing that you'll look your best in print and online. 
Contained on this page are several bits of information for a successful headshot & branding photography session. Below are several components to discover.
Quick Bio

: Marc Weisberg is a sought-after headshot and branding photographer, with 22 years of experience working with high-end clientele. His work is published in over a dozen books. You'll find Marc's work featured by Adobe, Sony USA, Irvine Company, CBRE, Bank Of America, Berkshire Hathaway, Christie's International, Compass Real Estate & Westfield. Based in Irvine, California, Marc often travels to San Diego and Los Angeles for his portrait and branding sessions, to create remarkable headshots that grab attention.
1. The Portrait Guide

: Marc will email you a PDF that contains important information regarding wardrobe pieces to bring to your portrait session.  And goes over clothing and makeup best practices.  Marc is also happy to offer suggestions on wardrobe and often helps clients choose the proper attire. Following these guidelines will help you prepare for your headshot session.

2. Professional Hair and Makeup Artistry Are Essential:

Ladies, having Professional hair and Makeup Artistry (HMUA) for your headshot photography or branding photography is essential. Having picture-perfect HMUA is truly a make-or-break essential for creating headshots.  It's simply too difficult and too costly to "fix it later" in Photoshop. I've found through trial and error that poor makeup products, and/or the wrong application or amounts of product can literally make or break a remarkable headshot session. You are investing your time and money to have the absolute finest headshots. Unless you are a highly skilled HMUA, you'll want a highly skilled professional to take care of this process for you. An HMUA is trained in the application of "camera-ready" makeup. Too many times I've seen clients DIY this process with horrible results including Foundation that doesn't match their skin tone, clumpy mascara, and dark eyeliner on the lower eyelids. Today's high-resolution cameras and lenses are unforgiving and show

everything

in crisp detail. Cosmetic powders for suppressing shine have all but vanished. What formerly served as a temporary shine fix is now visible in fine detail. Many artists have switched from older powder-based shine products to more modern liquid-based and other shine products. But we do offer make up for men to even out skin tones or to tone down shiny skin if needed.
Because of these factors, we offer HMUA for all our headshots and photography branding sessions.  When you employ my HMUA artist for cosmetics, help with your hair (but not full style) is provided. Prior to arriving at the session, your face should be clean,
without makeup, and moisturized, and your hair should be tidy, clean, and generally done how you want it. Typically, my HMUA will only assist with flyaways and add volume to your hairstyle as needed. The use of cosmetics will adhere to my photographic standards as well as our in-studio standards for natural makeup. Please feel free to talk to my artist about your own preferences for hair and cosmetics.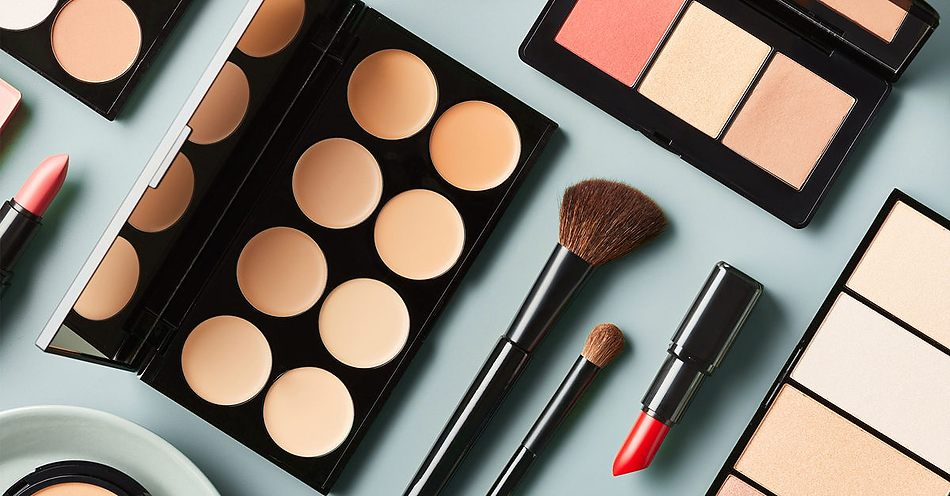 3. Creating Portraits In Studio Or On-Location At Your Office:

 
Below are several examples of backdrop choices. We can also match any color backdrop for you and your team to compliment your branding colors. Choosing the best backdrop option is an important step to consider before your portrait session. 

4. An Outdoor Look Created In Studio or On Location:

   Below you'll see a series of before (in-studio)  and after headshots (through the magic of retouching….it looks like they are photographed outdoors).  When you desire an outdoor look to your brand if we are photographing 3, 5, or a team of 10 or more people we want to make sure that the lighting is consistent, and everyone is super comfortable. When photographing outdoors, the light is changing often, it can be hot and uncomfortable, not to mention, the wind can be problematic too. So, if an outdoor look is what you desire, it can be achieved, consistently and comfortably indoors. These are called "background swaps."

Headshots and branding portraits are offered by Marc in Irvine, Newport Beach, throughout Orange County California, San Diego, and Los Angeles. Marc provides magazine-quality Professional Headshots & Executive Portraits for professionals for all varieties of businesses from CPAs, and realtors, to attorneys, artists, writers, and entrepreneurs. In today's digital age, with LinkedIn, Facebook, and Instagram, a professional portrait reinforces your brand. Over the years, Marc has photographed brokers, builders, architects, and, corporate executives.  It's a common scenario for your firm or agency to have a professional portrait of you on hand for marketing and branding. If you don't have a professional executive portrait or headshot, you scramble to find a good-looking photo of you and only come up empty-handed and use a snapshot from the last party you attended. In frustration, you reach for your smartphone, snap a few images and choose one, which is ultimately unflattering. But imagine if you had a gorgeous professional headshot on hand, photographed with perfect lighting, posing, and attire, that brings out all your best qualities. You'd simply access your portrait on your laptop, desktop, or iPhone and hit send with confidence and a great feeling, knowing that you'll look your best in print and online. Marc is based in Irvine, and photographs throughout California and beyond. He's easy to work with and has a great eye for capturing creative, clean crisp images. To book your headshot or executive portrait session, contact Marc by phone @ 949.494.5084 or email Marc here.